Image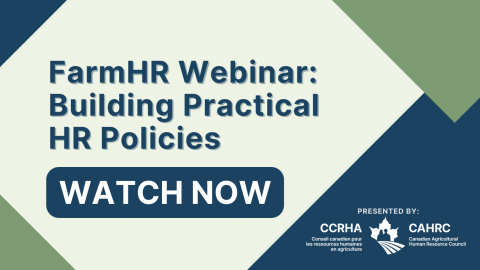 About
Effective HR policies are the backbone of every business. They provide staff and management with a clear and consistent explanation of their roles and responsibilities and the processes that guide HR activities in the workplace.  A comprehensive and up-to-date Employee Handbook is your primary tool for ensuring your HR policies are accessible and staff are aware of them. However, tackling and building an Employee Handbook can be complex and daunting task, especially when HR is only one of the many hats farm business owners have to wear. 
Our first Farm HR webinar covered the many ways an effective Employee Handbook can aid farm owners and managers in their unique HR activities. We addressed the struggles related to farm labour management and provided registrants with a free Employee Handbook Template, complete with over 80 pages of customizable HR policies, action plans and guides in a Canadian farm business context.
WATCH THE WEBINAR RECORDING HERE
What policies should be included in your Employee Handbook? Watch this short video to find out.
Image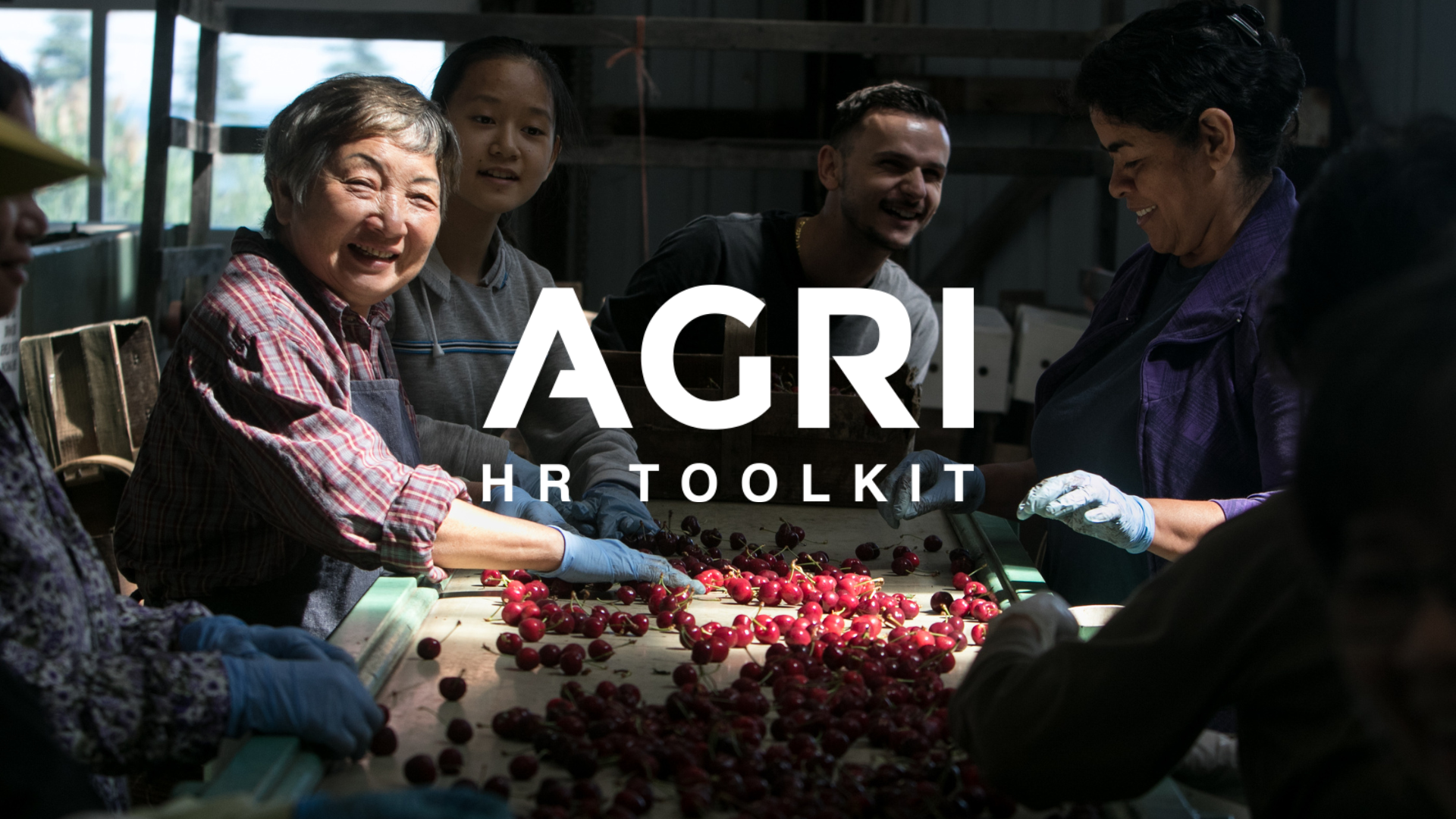 For more help building your own farm HR Policies, check out Chapter 6 of the AgriHR Toolkit: HR Policies and:
Access and use CAHRC's most requested farm policies
Determine which policies you need in your workplace
Learn how to introduce a new policy to employees
Get step-by-step guidance to put policies in place
Use policies to manage family members
No matter the size of your business or who manages HR on your operation, the #AgriHRToolkit has the information and resources you need to manage your team more effectively.
Agenda
What you'll learn:
How effective HR policies can help address the struggles faced by farm business employers
What a comprehensive and up-to-date Employee Handbook can do for you 
How, where and when to use an Employee Handbook
Things to consider when using CAHRC's Employee Handbook Template and how to customize the template for your farm 
An overview of the AgriHR Toolkit and the other templates and resources it offers